Print verification of color/characters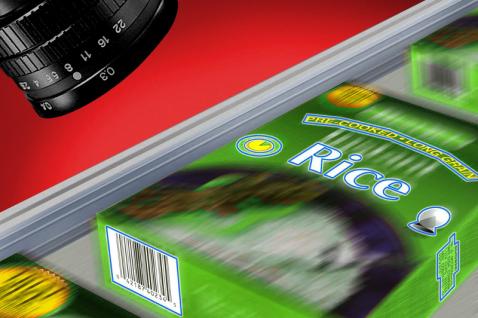 Features
Multispectral camera
Processing unit and remote control
Integration with test system
Control interface via touch-screen
Needs
Verification of the right printing of variable characters and color in a given region of interest on the package. Packages that don't pass the quality tests must be automatically removed.
Configurable Region Of Interest (ROI)
System fully integrated in the production line
Solution
EOPTIS developed a multicamera system that can be interfaced with the packaging system, and uses a dedicated processing unit with 3 cameras and a custom illuminator. The system is easily configurable using a simple user interface via touch-screen.
Simple update of colors database and look-up strings
Straight forward communication with the main system
Benefits
Thanks to EOPTIS' system, the quality check of printed strings and package color is now fully automated. Using the system, the non conformity have been significantly reduced, increasing the line productivity.
Decreased product rejections
Increased productivity and less control costs