3D meter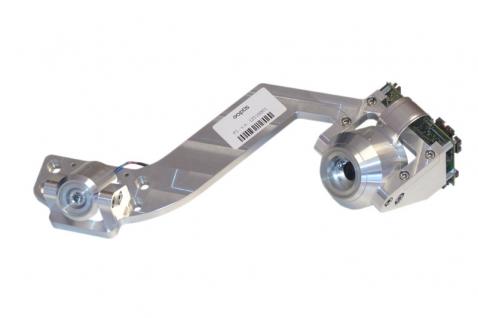 Overview
The 3D measurement system performs contactless dimensional gauging, using laser line profilometry technology. The system can achieve a measurement resolution and scan speed that allows to virtually reconstruct 3D objects in few seconds and with extremely detailed results. The system is capable of delivering the measurement data in real time, without any external processing unit. No calibration or complex set-up procedures are needed before use, since the system is supplied pre-calibrated. The user can get reliable measurement data from the first use.
Multiple systems can work together on the same analysed object, allowing a speed-up of the scan process and an increased resolution.
Features
Applications
Virtual 3D reconstruction of scanned objects
Measurement and dimensional verification
Quality check
In-line inspection to check presence/absence of objects
Data acquisition for 3D printing
Customizable parameters
Resolution (starting from 10um) and measurement area (from centimeters to few meters), to adapt the solution to the analyzed object's dimensions and features
Interface (Ethernet, USB, CAN, RS-485 and more), for efficient communication with automation or data analysis systems
Laser parameters (wavelength from blue to near-infrared, intensity from 1mW) to fulfill the safety guidelines given the applicable regulations and to optimize the scan of specific surfaces
Dimensions and design of the mechanical parts to suit space constraints
Know-how
Electronics and imaging sensors
Vision algorithms
FPGA algorithms implementation
Laser safety norms
Technology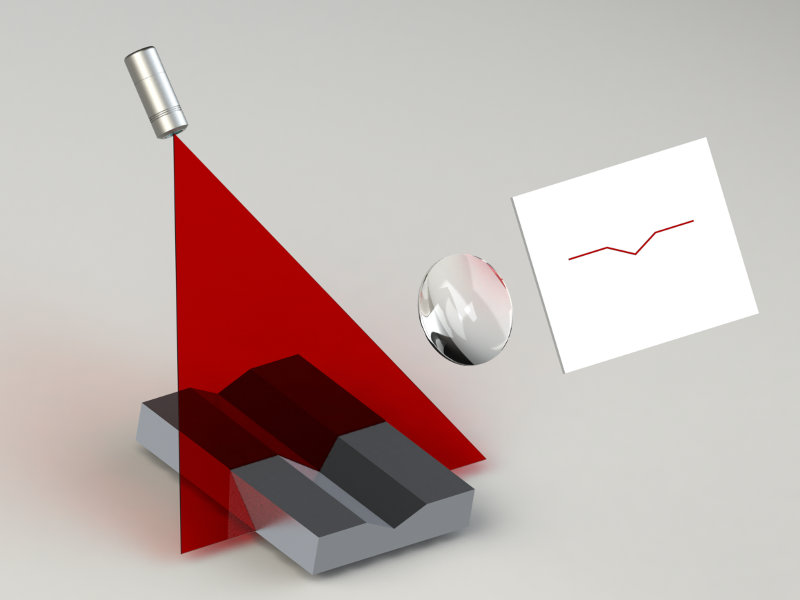 The laser line profilometry is a technology based on a laser line generator combined with an optical sensor to measure surfaces using an optical triangulation technique.
A thin laser line is projected on the target so that its profile will be modified given the surface's features. The optical sensor reads an image, where the object's profile is described by the laser line deformations. The image is analysed by processing algorithms and every point of the profile is linked to a metrical coordinate.
Combining the profiles acquired during the full object scan (achievable by moving the measurement system or the analysed object itself), a complete 3D reconstruction is obtained.
EOPTIS OEM
EOPTIS combines know-how in multidisciplinary fields with innovative technological platforms. These are the ideal tools for the development at an affordable price of cutting-edge custom system.
We turn a concept into an industrial solution that can be manufactured at the target cost and quantities
We engineer prototypes and technology demos, lowering manufacturing costs and improving performance
We customise our products available on catalog
Any custom product is designed to be afterwards manufactured by EOPTIS, both in small and large quantities. EOPTIS aims to become your one-stop shop from design to direct production.